What is Creative Bead Chat? Creative Bead Chat, aka CBC, is a relatively new group on Facebook. Created by a group of talented women. The goal of CBC is to create...
"
A home for creative component and jewelry designers to share new creations, tool tips and help build our creativity and
sales ! A home for new designers as well experienced to share your experiences and ask questions. Ultimately we are a team and work together towards the goal of being proud of our accomplishments and accomplishing our dreams...welcome to Creative Bead Chat!"
And what a wonderful group it is! It is a place to where you anyone can drop in and see what is going on in the world of beads and jewelry. It is a place I have found to be wonderfully open and giving. There is no question that goes unanswered. Everything is discussed and shared from design ideas to business questions, even questions you didn't know you had. I am learning so much from this group and I am so happy to be a part of it. The group is growing fast, recently reaching 1000 members. If you like jewelry on any level this a wonderful group to become tuned into.
The women who serve as administrators are wonderful artisans as well as business women. They deserve some recognition for all their hard work in organizing the crew.
Please let me introduce you to them and their work.
Melinda Orr of
Melinda Orr Designs
.
Melinda is a woman of many talents. Melinda got Creative Bead Chat off the ground. I completely admire her work in metal and patinas. But it doesn't end there, you definitely must head over to her shop to see all the cool pieces she creates.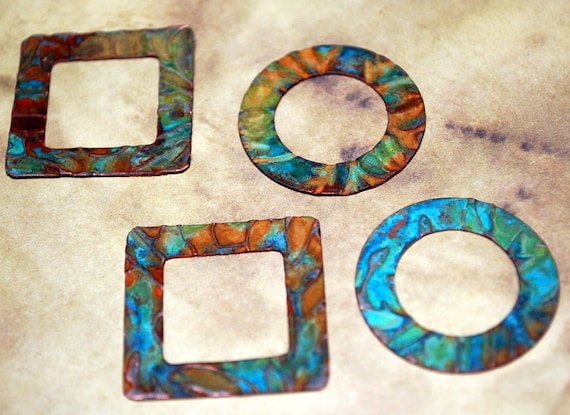 Marla James of
Marlas Mud
.
Marla creates in ceramic. I am in love with her raku pieces!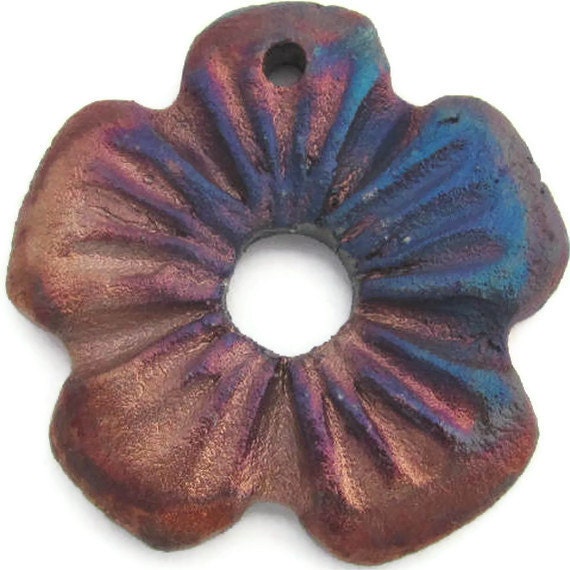 Karen Totten of

Starry Road Studio.

Karen creates beautiful metal clay jewelry components. I see so many beautiful pieces I would love to add to my stash.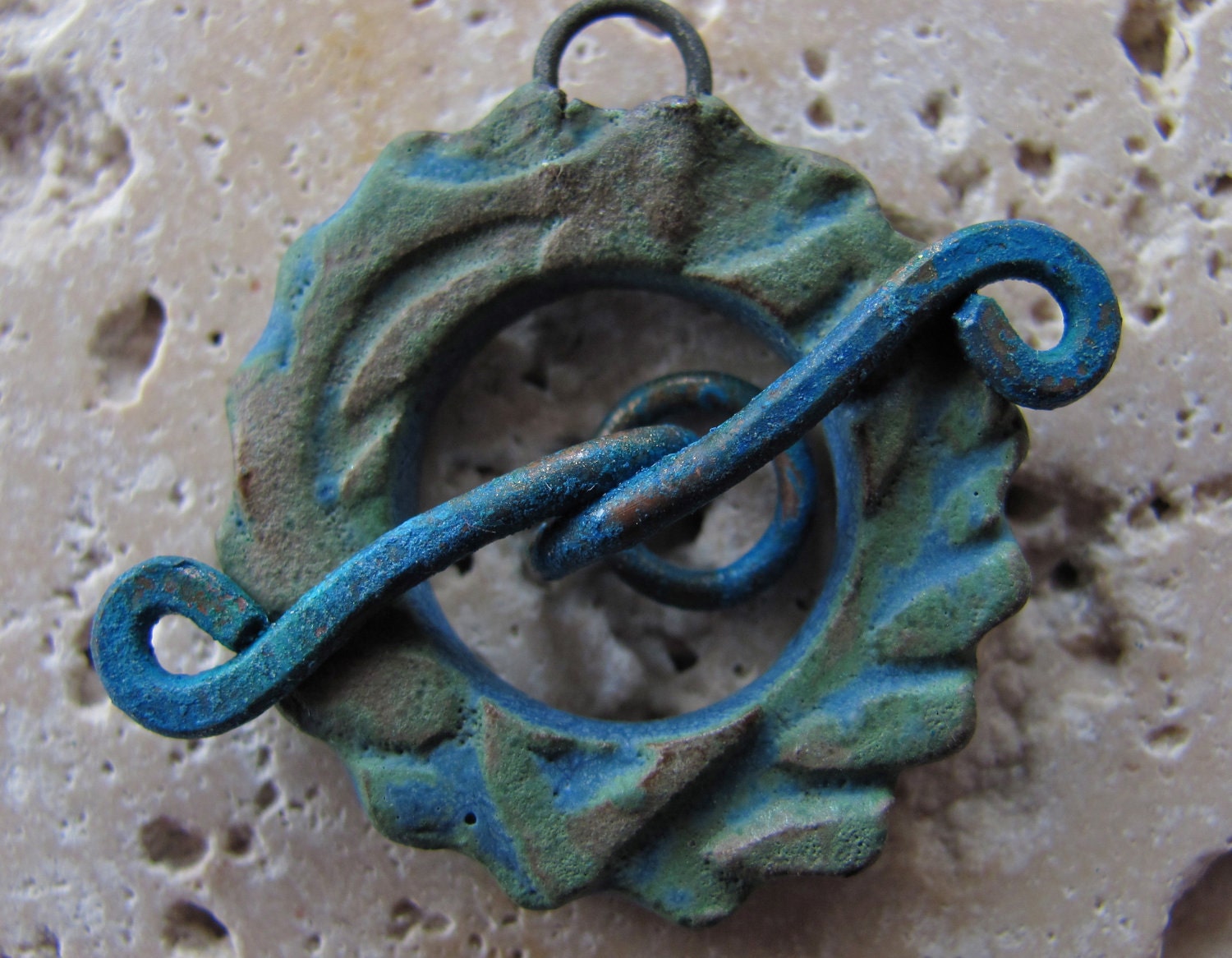 Marla Gibson of Spice Box Design. As I understand it Marla has had some health concerns so her Etsy shop is on vacation but you can
visit her
blog
. I'm sure she will be back in full swing in no time.
Keirsten Giles of Lune Designs. Keirsten has gorgeous jewelry in her shop! These earrings are perfect for Fall.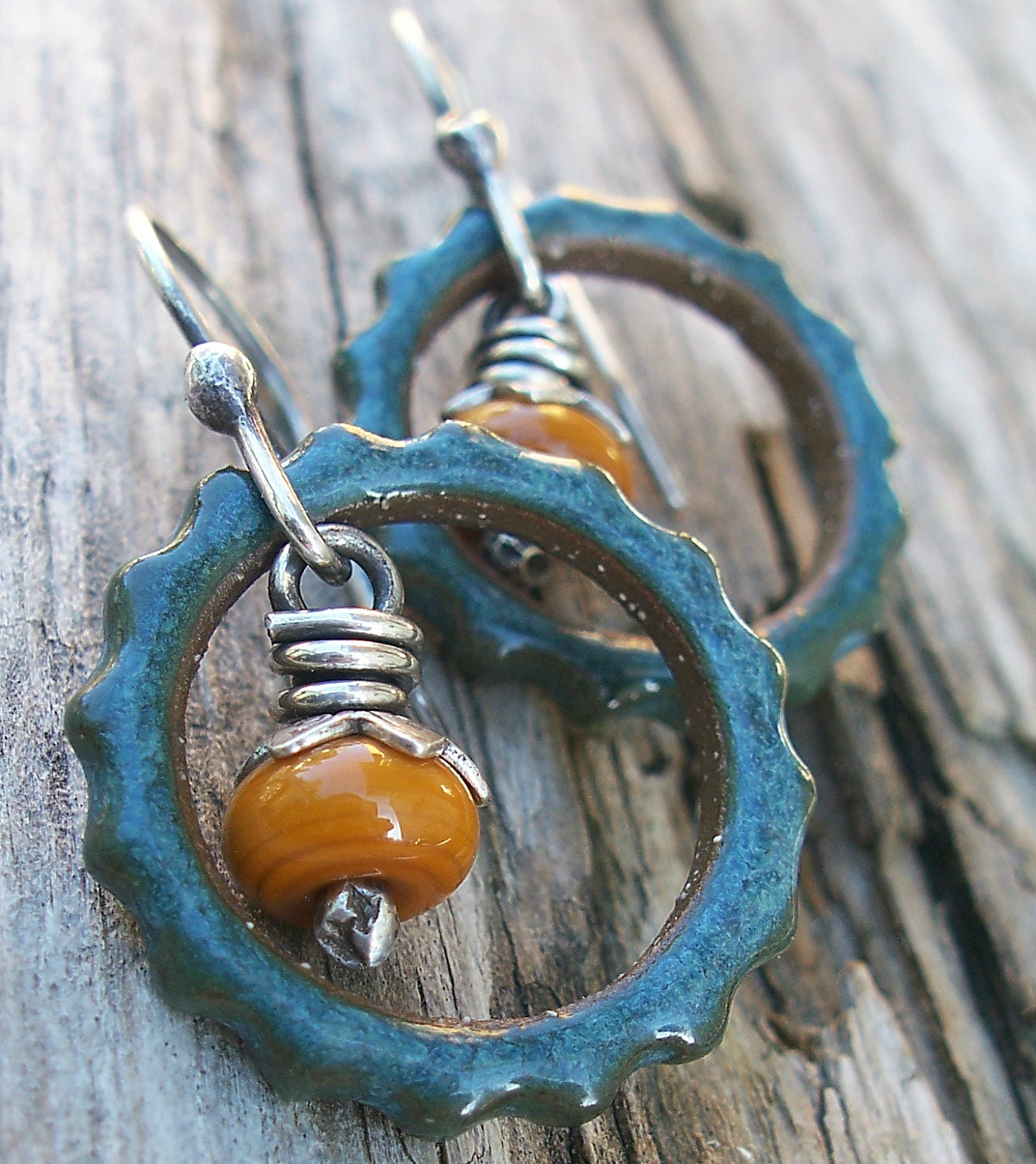 Many thanks to the admins of CBC for creating an open environment which gives us all the potential to support each other and grow along side each other.